About BOLD BBQ PIT
in Wylie, Texas
A Few Words
About Bold BBQ in Wylie, TX
It all started about 14 years ago (in 2004) when I was simply tired of eating bad BBQ! I started working on my own 11 ingredient dry rub, smoking techniques and great tasting sauce.  After a few years of cooking for family and friends, I loved it so much that Bold BBQ was launched in 2011!  Accompanied by my custom-made smokers, I feel that I have perfected Texas-style BBQ meats….along with all the fixins', of course!  I take great pride in my cooking and hope you will share in my passion for the best BBQ!​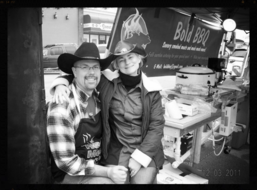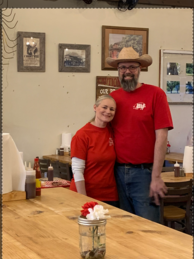 Growing & Expanding
Catering to storefront
Bold BBQ is a family-owned and operated business. We are also extremely fortunate to have a great crew of folks that work for us to help make our business very successful. We strive to provide the very best in not only food but service too! We are beyond excited to have a quaint storefront location in the heart of Wylie, Texas that opened February 2019!
We plan on continuing the catering part of our business that began in 2011. Our storefront features dine-in, carry-out, and delivery options. If you are interested in our catering services, please look at the options that we offer and then fill out the contact form to get started.
The Bold BBQ Pit crew, my family and I hope that we can be of service to you soon!
– Adam Diebold
Pit Master

Let's BBQ!
Our place or yours?