BOLD BBQ Rubs
Bring some bold to your next bbq
Our BBQ Rubs
in your very own home
Is your BBQ BOLD? It CAN be!
Our very own Pitmaster put these recipes together so you can enjoy them on your very own BBQ. Take the guess work out of finding the right rubs. We got 'em!
BEEF RUB
PORK RUB
SMOKED SALT
Swing by the restaurant and get as many as you need! We don't have shipping available yet.
They make great gifts too!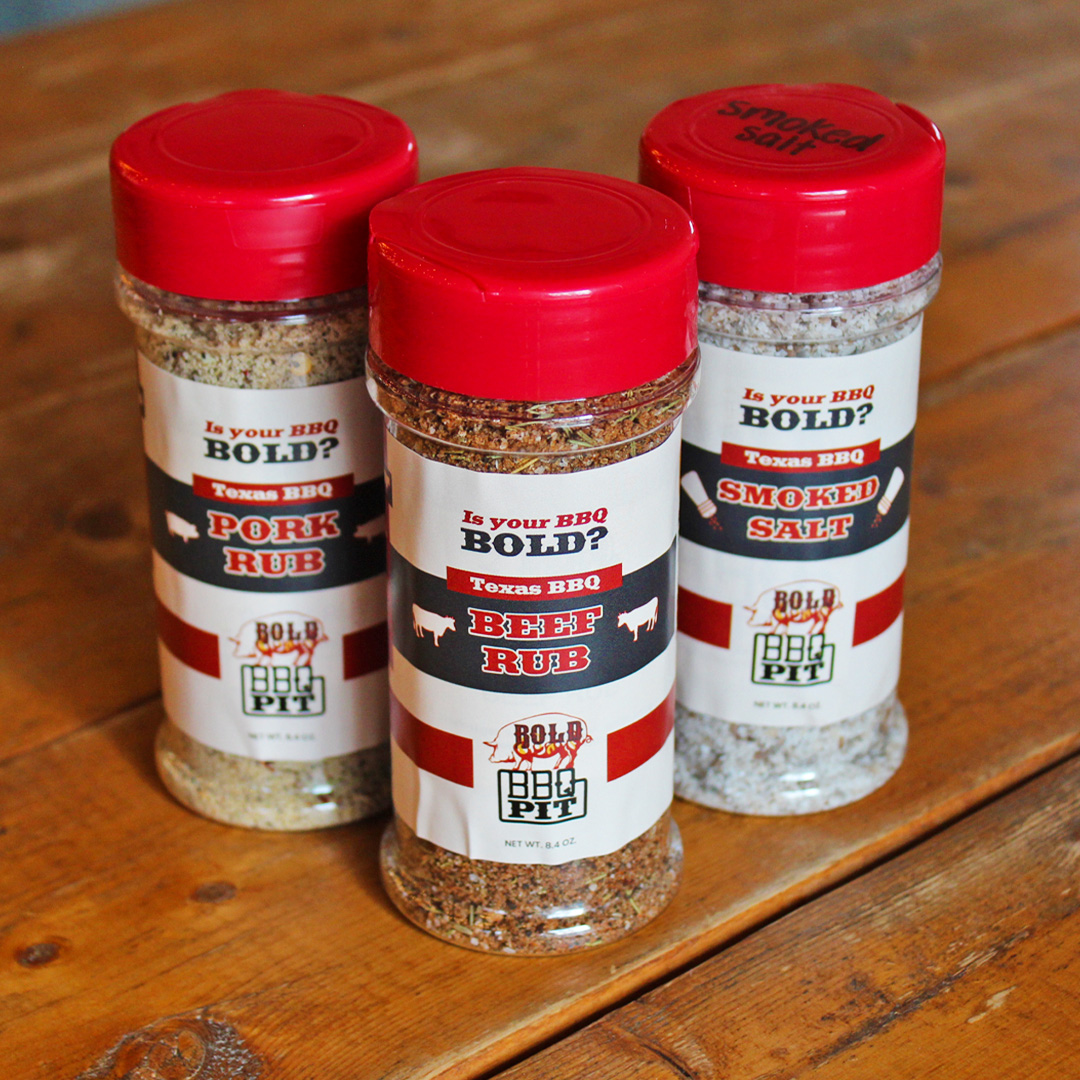 Let's BBQ!
Our place or yours?